Computer Hardware Upgrade Service
Don't trash that computer prematurely. Choose to upgrade your hardware and get the absolute most out of your current system.!
Install the latest graphic cards.
Get the most from your investment.
 Upgrade your memory and boost your performance.
Faster internet with an updated network card.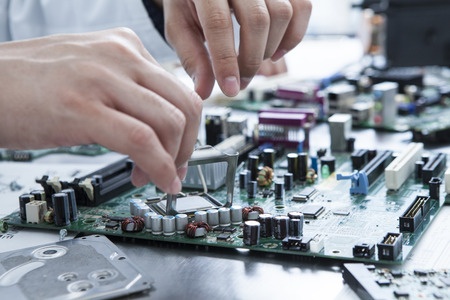 ---
Technology doesn't sit still. No matter when you purchase your computer, the technology inside will eventually be surpassed by newer, faster, more efficient PC's.
That's simply the cost of doing business. However, more often than not, that old computer you think needs to be replaced could be updated to today's performance levels for a fraction of the cost of a new computer.
Most computers ship from the manufacturer underpowered with room for expansion based on the average users needs. This provides an opportunity to make massive performance gains without needing to purchase a new system.
Based on historical trends, computer companies predict 3 to 5 years as the average time your computer will work before you will be ready to purchase a new one. All of their marketing is designed to promote the idea that your current machine is outdated and unable to met your current needs. This is usually far from the truth.
Call us when you begin thinking about replacing your current PC. Depending on the age of your computer, we may be able to save you hundreds or thousands of dollars and still have the same level of performance.